In other news: Daily Briefing Stuff (DBS); some of which should be pretty self explanatory at this point.
Here's the daily report from the RIC:
There are also reports now of Russians not only being in the east but deploying all along the border and, very importantly, Russians are in the Kurdish capital, Qamishli for whatever talks may be necessary.
Here's a neat, brief account from a humanitarian worker of the situation on the ground:
WNYCStudios: The Rojava Revolution In Peril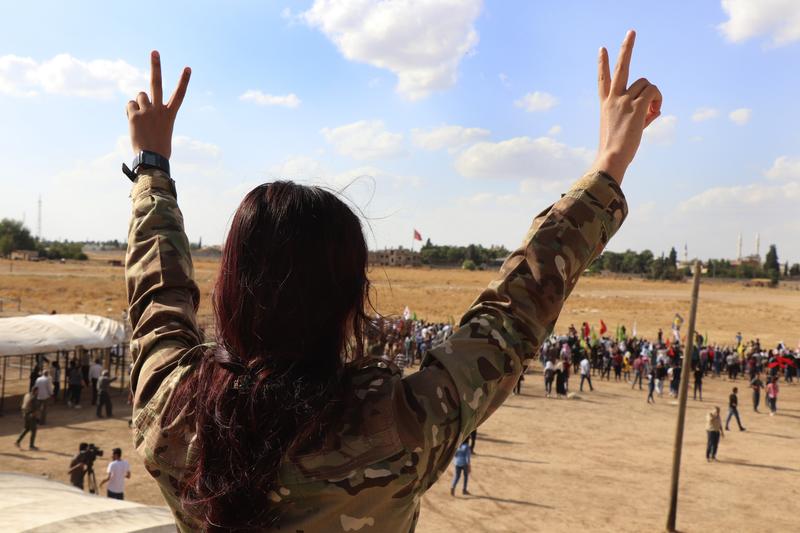 And so it has been reported: a ruinous betrayal of an ally that has made unimaginable sacrifices in the Ameican wars against Sadaam Hussein and ISIS. But lost in that narrative is another story: the equally unimaginable sacrifice of an equitable model of governance in a region where other models have stifled freedom for centuries. First, Bob speaks with Jenna Krajeski, a journalist with the Fuller Project for International Reporting who has reported on the Kurds. Then, he speaks with Rapareen abd Elhameed Hasn, a 27-year-old activist and co-president of her local health authority in Rojava, about what it's been like on the ground.

This is a segment from our October 18th, 2019 program, Hanging In The Balance.
And finally, the RIC put out a brief summary of what they are facing with the SDF-Damascus agreement and also a report.
Summary Tweets: