Continued

:
I can't believe nobody's made a mint making a movie about these people yet. I mean, how much did that silly Benghazi movie with Jim from The Office* rake in? Shit, YPJ make Wonder Woman** look like My Little Pony.
*which I enjoyed.
**also enjoyed.
ZMart100
Just to be 100% sure, you are claiming to have enjoyed The Office and not 13 Hours: The Secret Soldiers of Benghazi , correct?
Reverend
I take it you are unfamiliar with my unabashed love of crap. 
[REDACTED COMMENTS: PLACEHOLDER]
SUMMARY: ARE YOU TROLLING FOR THIS?
Reverend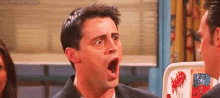 What the fuck? How did I not know about this movie!?
And what else are you people withholding from me?