My man.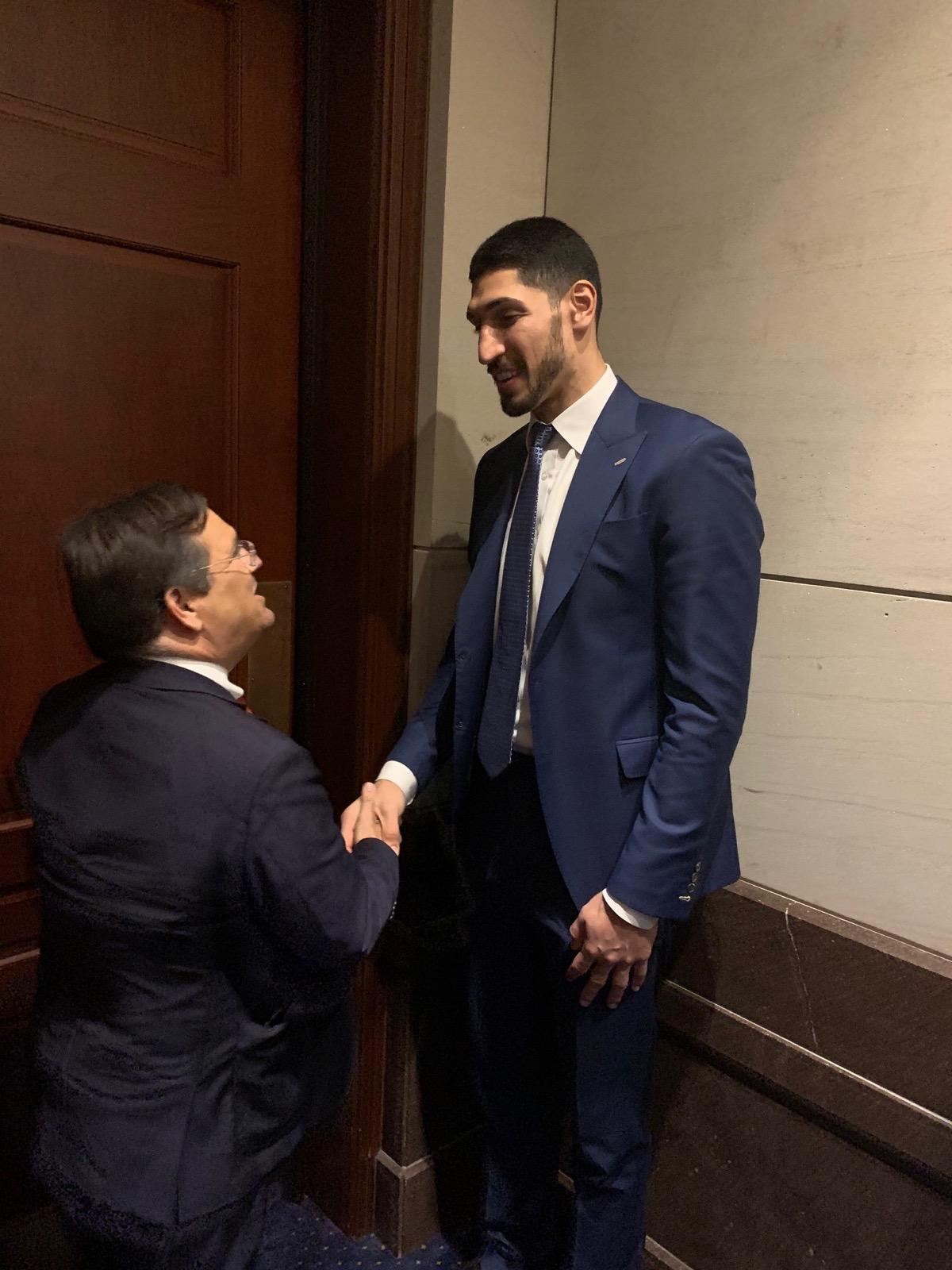 Mr. Enes Goes to Washington:
Congress Critters Met With (Partial, I Assume):
Rep. Barr – @RepAndyBarr
Sen. Wicker – @SenatorWicker
Sen. Markey – @SenMarkey
Sen. Wyden – @RonWyden
These last two gave him a nice platform for this short clip for why he doesn't shut up despite great personal cost, financial and otherwise:
He's met with others in the past, such as MA Rep. Ayanna Pressley. Other political types have been Tweeting about him, and he generally tweets them back. Unless, of course, there's people he ignores. I don't actually google "Enes Kanter Super Star" every day.
Kanter & WSJ Piece Name Checked by Human Rights Foundation
Some people have wondered about dealing with the INTERPOL bullshit. (Note: This bullshit is a fucking problem; INTERPOL must hate this. Basically, Turkey fucking up he alliances again, such that one entity can make it unworkable.
I love that his headshot photo looks like he's doing "Magnum" from Zoolander.
As @Marciano490 noted up thread, how did France at least not see this impending problem when NATO was set up. France is worried now. Mr. Kanter has been trying to tell us about there is danger. There is harm. Look how he spent his off day!
I mean, this stuff has happened before; heck, the Weimar Republic was built to be a system founded on freedom that would never fail…
Enes Explains Why He Loves America
Great two minute clip that really gets at what he is all about. It's enough to make even the most dyed in the wool liberal want to grab an American flag and ride around in dune buggies. Because we can.
In the Process, he explains why he's such a great teammate.
He's basically the living embodiment of the immigrant American dream. If he could just get his family statesside… though I wouldn't be surprised if they refused to leave. This is a family that makes statements, and they are brave.
This guy is so easy to root for on the court it's scary.
Enes Elaborates on Why He's a Great Teammate: