Unsurprisingly, The Guardian has a very good piece on the Putin Deal that is very thorough in explaining the nuts and bolts of how it works. Moreover, they also explain where there is still uncertainty of arrangements, and issues that remain to be decided, such as Assad's offer of Amnesty for Kurdish fighters who rejoined Syria.
Good comprehensive piece and no paywall.
The Guardian: Turkey and Russia agree on deal over buffer zone in northern Syria
Erdoğan hails agreement with Putin in which Kurdish fighters will be moved from border area
I love this picture: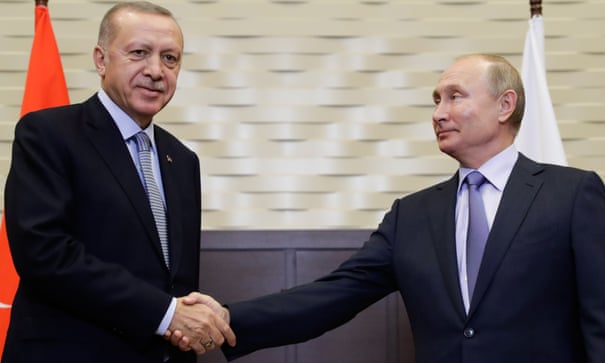 The way that Putin is literally reaching out to Erdogan, especially with their respective expressions. Just masterful.