It's on.
Progressive Maps (3 days)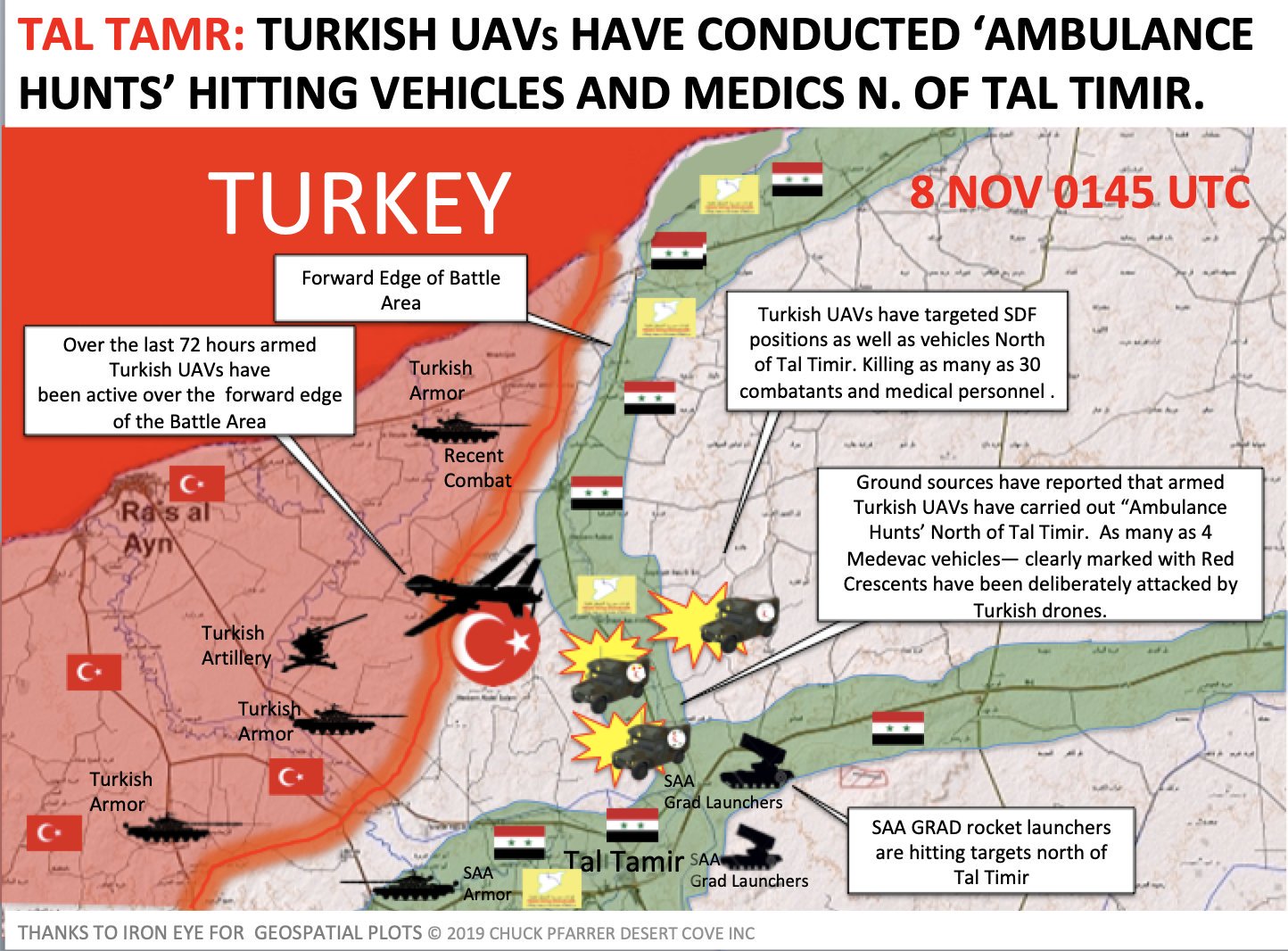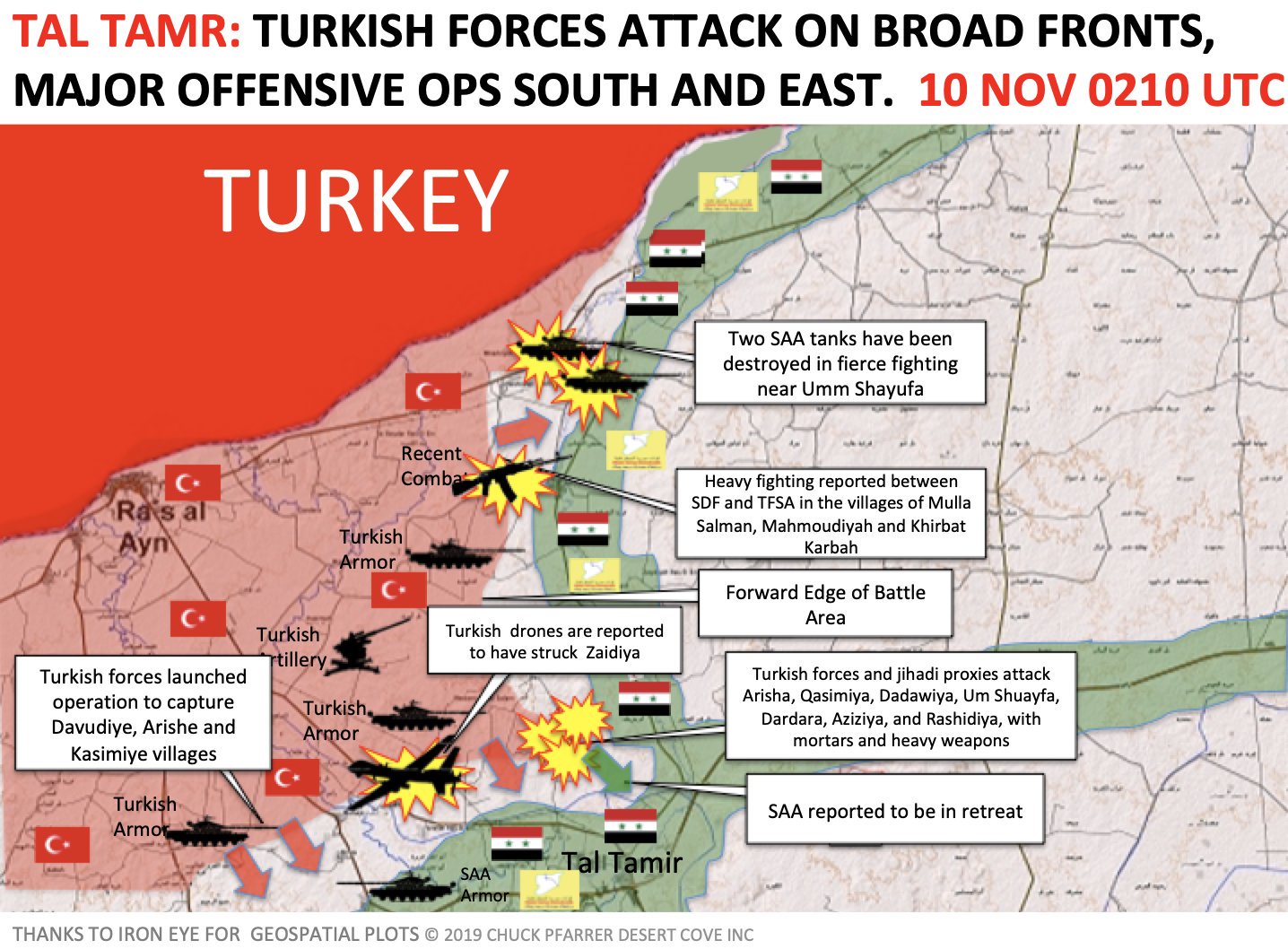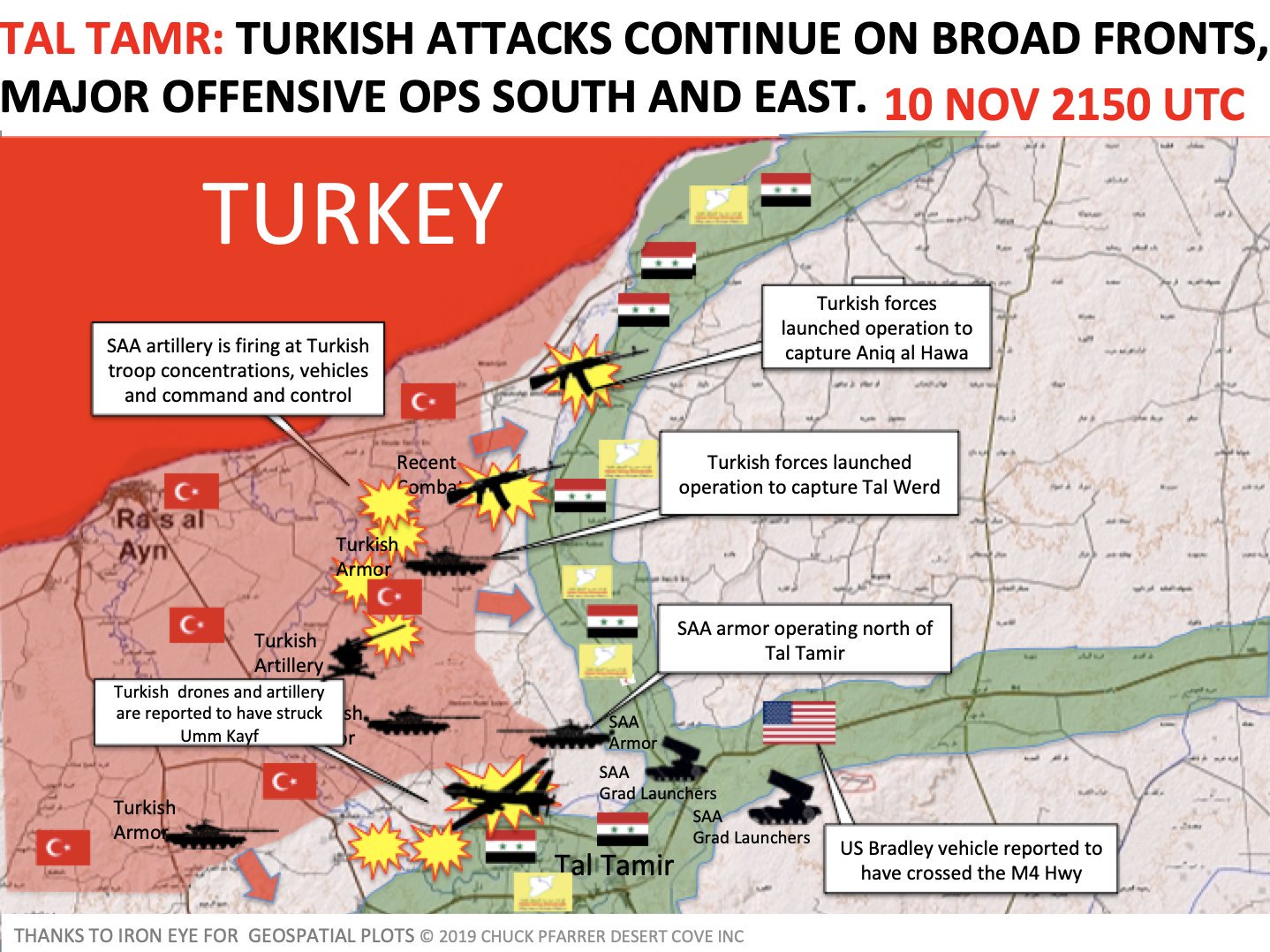 So it's on. Whatever it is.
There is chatter among Turkish backed milita (both SNA to the west and TFSA to the east) about gathering around Kobanî for something. Including those forces, SAA to the south, and the Turkish border to the north, many residents feel surrounded in  Kobanî. Plus: Russians.
Kobanî & Manbij are the strategic points in that region. Also worth noting: Kobani holds enormous local significance as the Kurds' first real defeat of ISIS. It's already part of Rojavan lore.